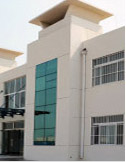 Shengli Oilfield Fangyuan Anticorrosive Material Co.,Ltd. is located at Dongying city of Shandong Province------the center city of Huanghe River Delta Ecological Economic Zone. The company founded in 1993, is a reformed enterprise of Shengli Oilfield of Sinopec and engages in production and sale of epoxy resin, anticorrosive coatings and powder coatings.
The company has got the certification of ISO9001, GB/T28001 and ISO14001 control system of CCS.
The factory has 20 sets of solid epoxy production equipment and 15000 tons capacity per year. The material feeding and production packaging devices are autmatic measuring, which ensure that the epoxy...
More>>